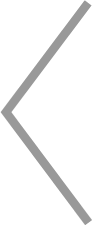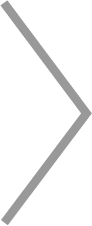 AlipayHK cross-border payment service is now available
Cross-border Service is now accepted in over one million merchants in mainland China and Japan. Even more, it provides preferential exchange rate and quick reward code. Let us experience this new and intelligent travel payment.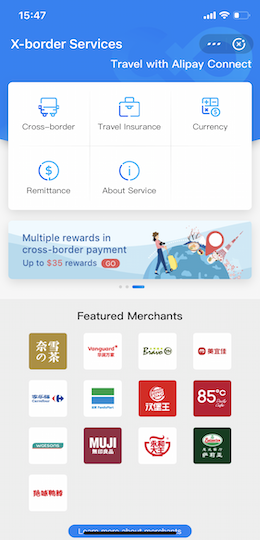 One-stop bill payment platform, settle bills in a few taps
Covering a wide range of payment categories and users could enjoy hassle-free living by settling water, electricity, gas and government bills anytime and anywhere.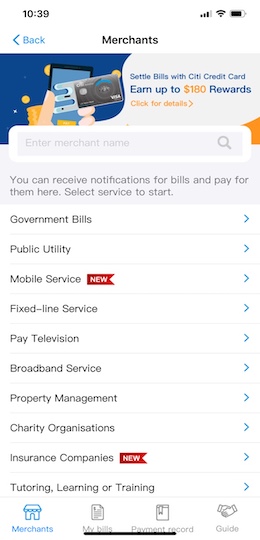 Simpler payments everywhere
No cash, no cards and no hassle. AlipayHK brings you a new and convenient payment method, online as well as in stores and restaurants.
* To download our official apk application, please click here.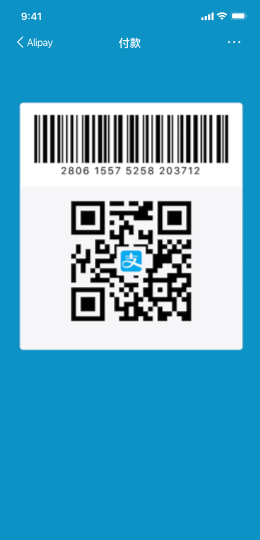 Smooth online spending
AlipayHK relentlessly works to perfect your shopping online experiences across all industries, and new merchants sign up by the day. When shopping online on Taobao and Tmall you can also enjoy a zero service charge when paying with your AlipayHK account.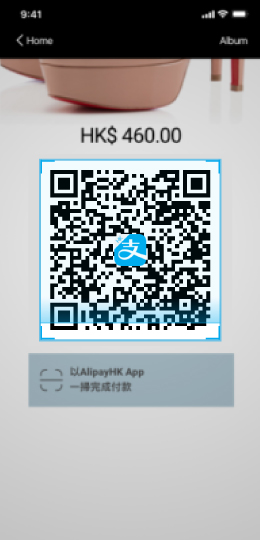 Solutions for every situation
AlipayHK offers a variety of payment options, from credit card, cash top up to friend to friend transfers and via your bank account. No matter your personal preference or the type of purchase you are doing, we will have a solution that meets your needs and fits your lifestyle.
Safe and Secure
AlipayHK provides a safer alternative to many other payment methods. Every transaction is protected by encrypted certification, your funds and payments are safe and secure and you don't need to worry about losing cash or cards.