Travel with AlipayHK
AlipayHK has now launched cross-border payment services in popular travel destinations for Hong Kong people, including the Chinese mainland, Macau, Japan, South Korea, Singapore, etc. With the cooperation of merchants, a series of travel benefits have been launched, allowing users to experience smooth payment experiences before, during and after their trips, while enjoying consumer rewards!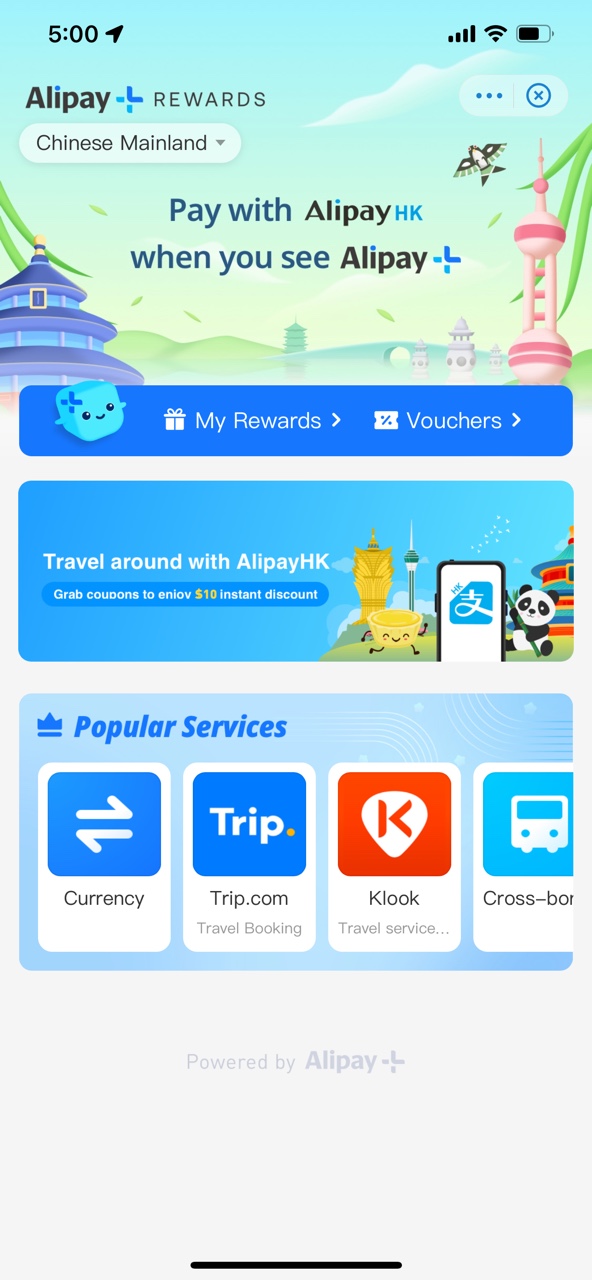 Intelligent Cross-border Travel Experience with Scan-to-Pay
No need to exchange a large amount of cash or compare exchange rates in advance. Simply link your Hong Kong credit card/bank account to AlipayHK or complete identity verification to use the account balance, then you can use AlipayHK to make purchases and consume in all cities in the Chinese mainland, nearly 90% of merchants in Macau, over one million offline stores in Japan, over 120,000 stores in South Korea, and some stores in Singapore, with settlement made in HKD. The payment process is the same as in Hong Kong.
Download Now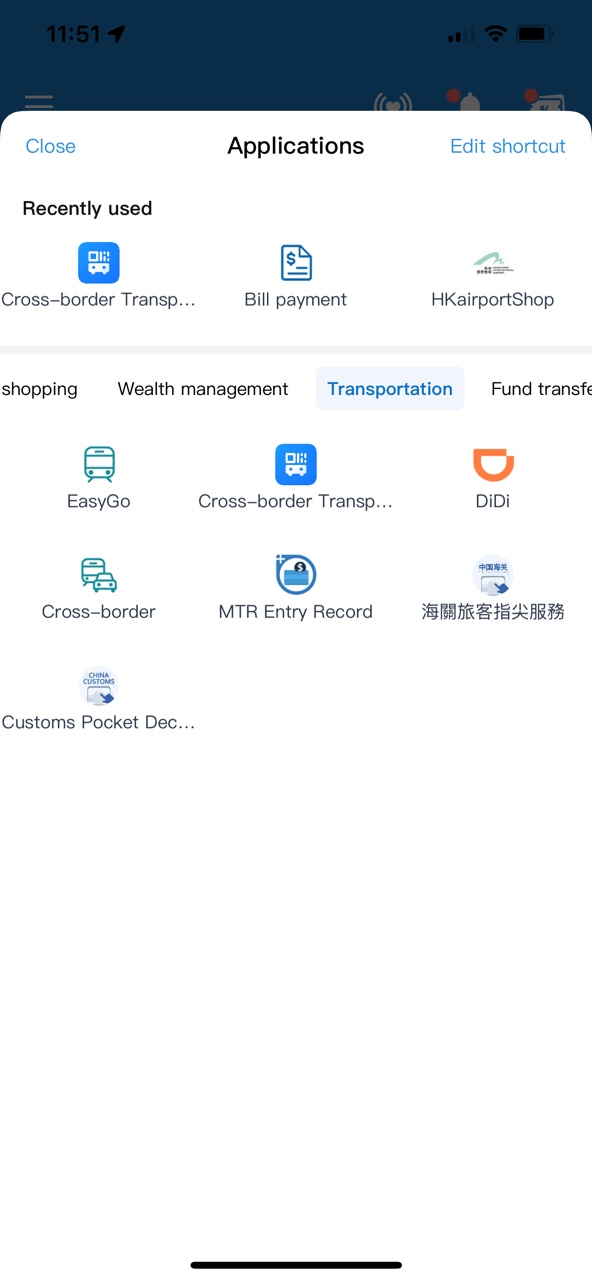 Practical tips for traveling to the Chinese mainland
By using AlipayHK's "Customs Pocket Declaration", you can complete health declarations in advance and go through customs faster and more conveniently.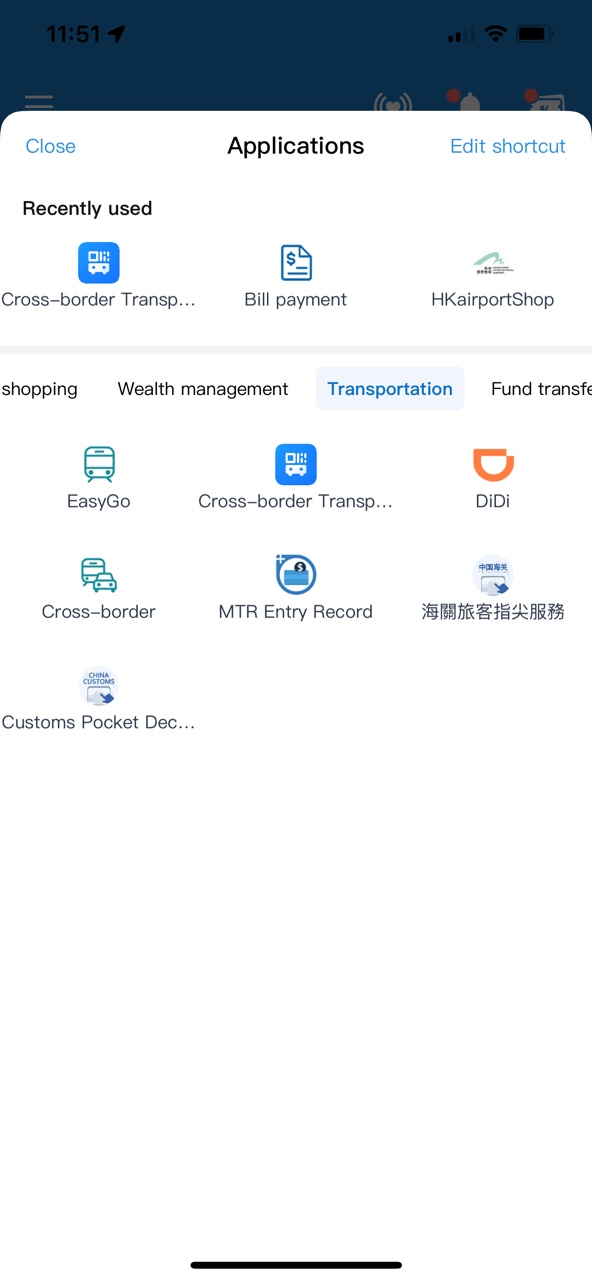 Easily hop between major transport in the Chinese mainland
By activating AlipayHK's "Cross-border Transport Code", you can pay for public transportation fares in the Chinese mainland, which currently covers cities such as Shenzhen (Shenzhen Metro), Guangzhou (Yangchengtong), Foshan (Guangfo Tong), Zhongshan (Zhongshan Tong), and more. In addition, you can also use the "DiDi" mini-app (currently only applicable to DiDi's premium car service) to call a car by entering your destination and completing the payment.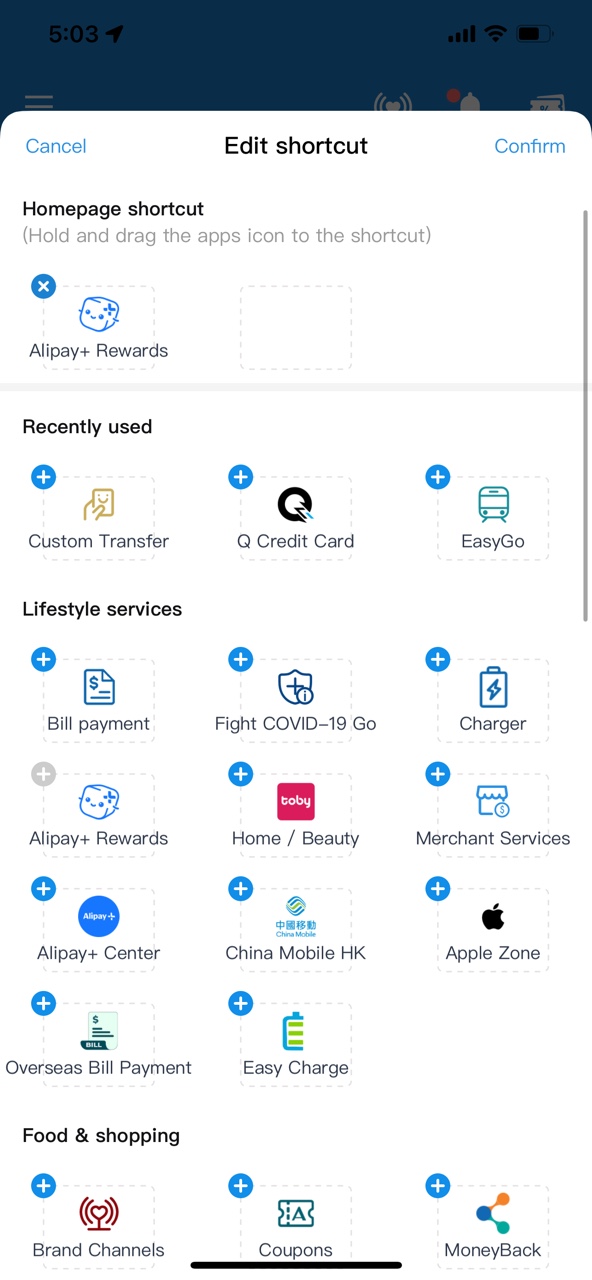 Get cross-border discounts for dining, shopping, and entertainment – Alipay+ Rewards
Through the Alipay+ Rewards mini-app within the AlipayHK App, users can access cross-border travel information such as transportation and hotels in the Chinese mainland or other countries and regions, plan their itinerary in advance, and redeem local consumer rewards.
Users can find Alipay+ Rewards in "Application" and set a home page shortcut for easy use in the future.