AlipayHK – Shop + Ride, All in One App!
With "EasyGo", the QR code developed by AlipayHK for Hong Kong public transport payment, AlipayHK users can easily hop between Hong Kong's major public transport with just one app.

Being the first mobile wallet that introduces QR code payment across MTR (heavy rail network), AlipayHK's public transport payment network currently covers Kowloon Motor Bus (KMB), Citybus, New World First Bus (NWFB), Long Win Bus (LWB), New Lantao Bus (NLB), as well as selected green minibus and ferry routes. AlipayHK is expected to gradually extend its coverage to include Hong Kong Tramways soon.

With AlipayHK's extensive online and offline payment network, AlipayHK users can enjoy the Shop + Ride convenience with just one single app.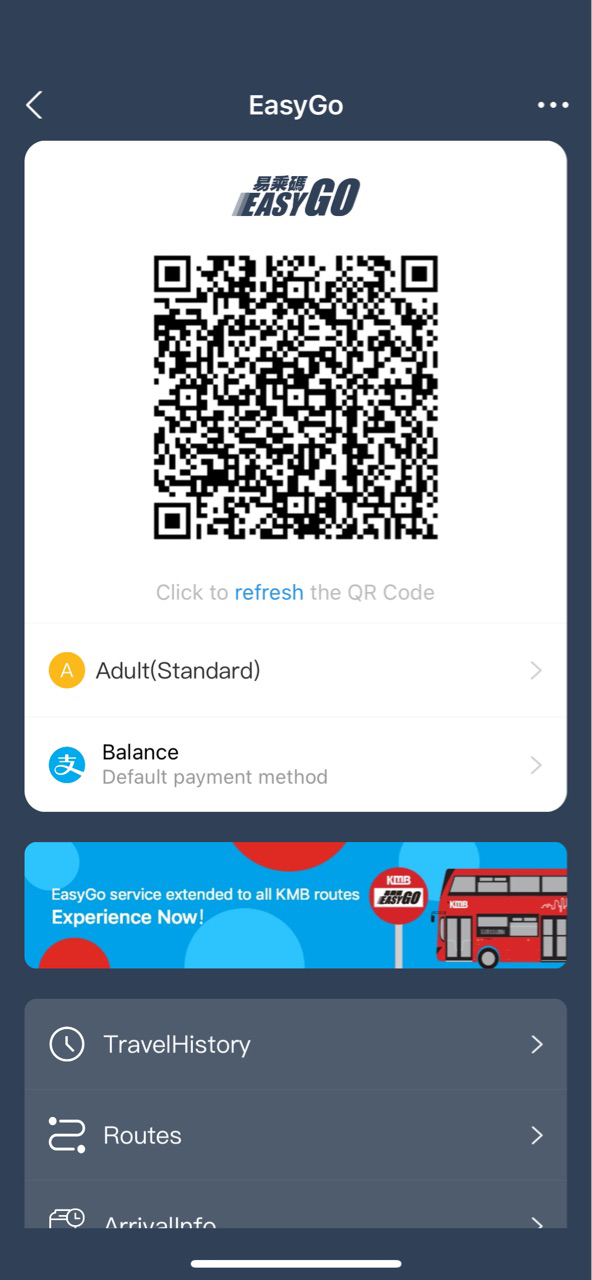 Travelling around the City at Ease with Just One App
In 2018, AlipayHK introduced "EasyGo", the first QR code developed for Hong Kong public transport payment.
To pay, AlipayHK users can simply switch on the "EasyGo" QR code on their AlipayHK App and scan the QR code for MTR gates or POS machines.
In addition to its public transport payment service, AlipayHK offers a one-stop solution for commuters by providing route information and records of journey.
AlipayHK "EasyGo" – How to Use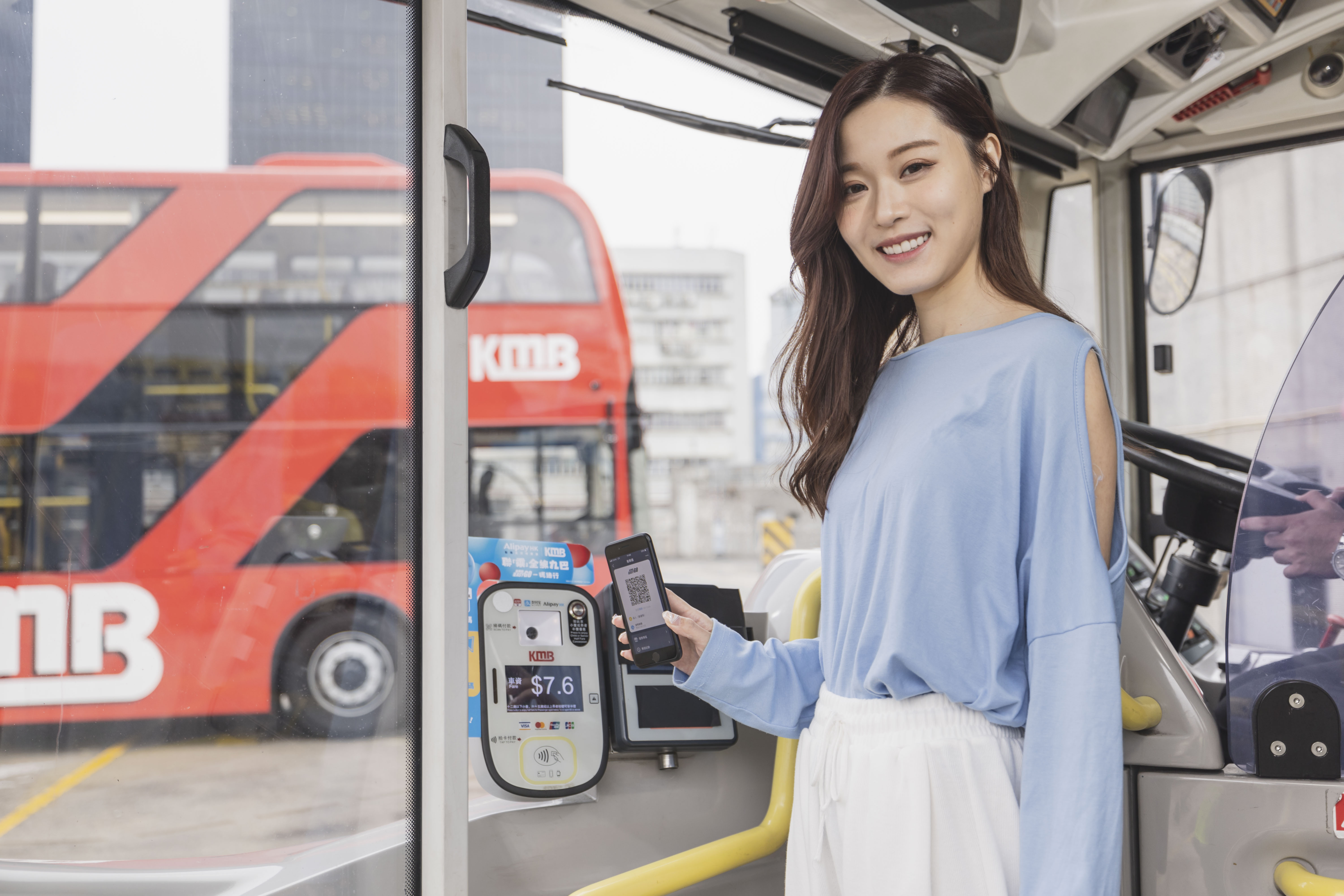 The Ideal Transport Solution
AlipayHK has its users covered when it comes to poor or unstable mobile signal. AlipayHK users can pay at ease with the "EasyGo" QR code in these undesired situations – all made possible by the AlipayHK's innovative Dual Offline QR Code technology.
In case of insufficient balance, AlipayHK users can travel first for one journey and settle the fare through top-up later, enjoying the flexibility for a convenient and smooth travel experience.
It just takes a few simple steps to add a shortcut to the AlipayHK "EasyGo" code on the phone screen. With the shortcut button, public transport payment is just one tap away.
AlipayHK "EasyGo" – Shortcut Setup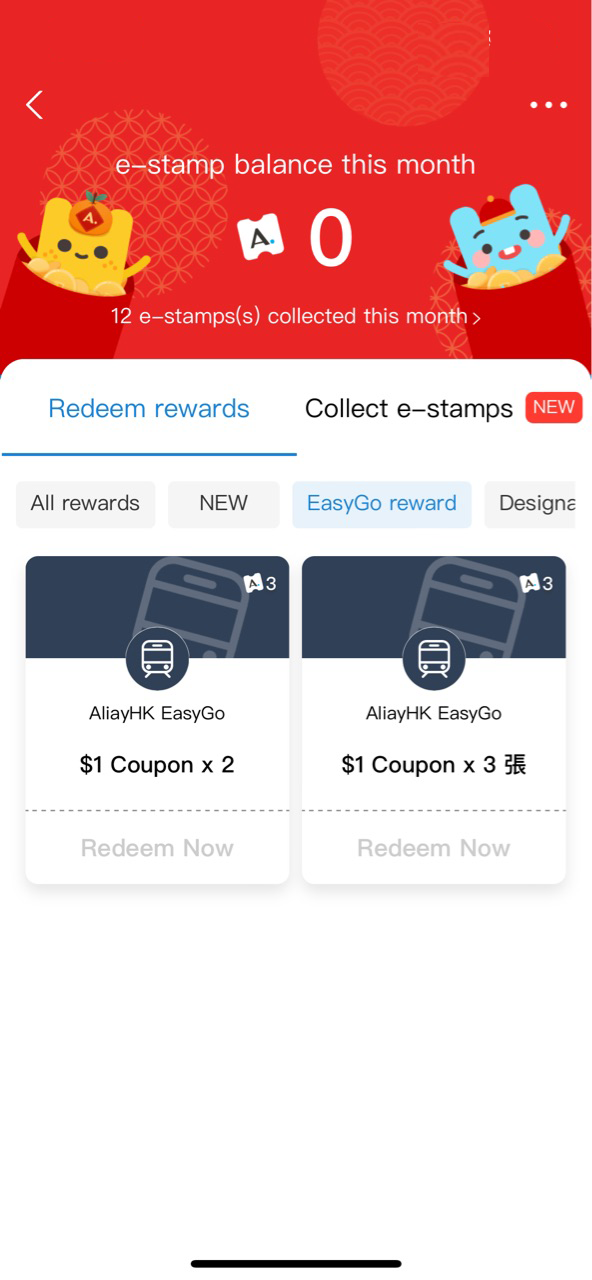 Shop + Ride + More Exciting Offers
AlipayHK has prepared welcome offers for users to experience "EasyGo" for the first time. Whenever users pay and travel with AlipayHK, they can earn e-Stamps and redeem coupons for different offers and discounts. With AlipayHK, users can enjoy the Shop + Ride + Discount excitement and convenience with just one app.
Terms and conditions apply to all offers.
Download AlipayHK right now to learn more