as over half of Hong Kong's Filipinos use this service each month
(October 24, 2022 – Hong Kong) AlipayHK announced today the expansion of its remittance service to Indonesia. It is expected to benefit around 140,000 Indonesians living in Hong Kong. This comes after the launch of remittance to the Philippines more than four years ago. Over half of Hong Kong's Filipino community now uses AlipayHK to send their money home each month, according to data from the most popularly-used e-wallet in Hong Kong.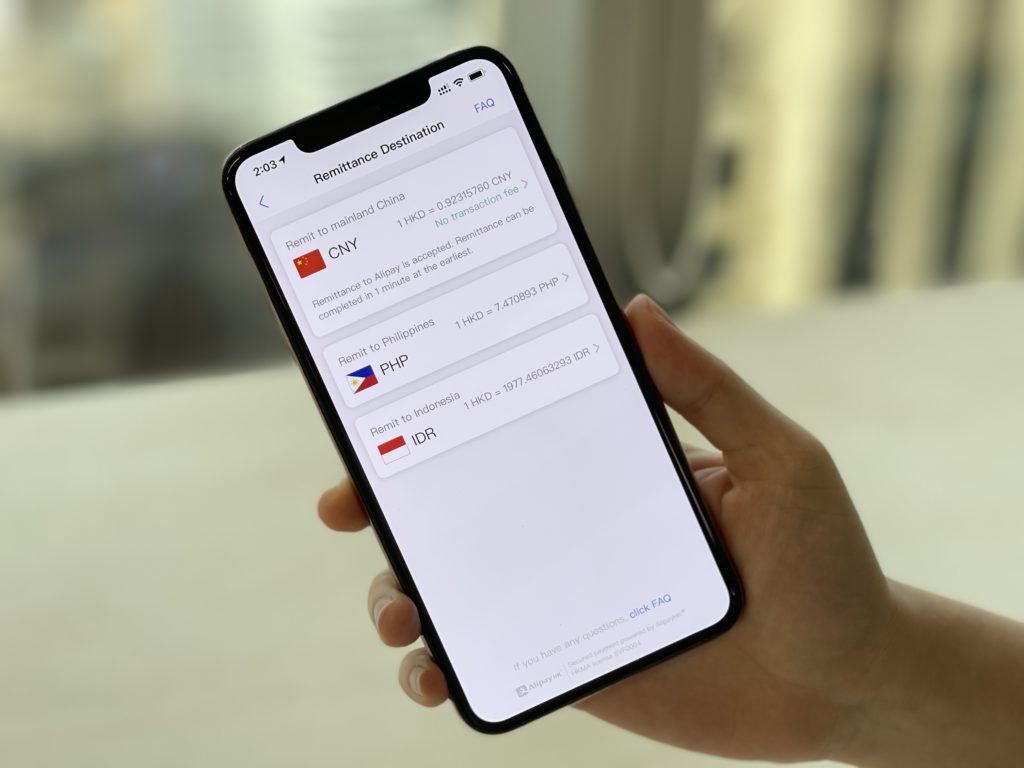 With the service expanded to Indonesia, users can now send remittance 24/7 to five local e-wallets as well as all major banks in the country, including DANA, Gopay, OVO, ShopeePay, LinkAja, BCA, BNI, etc. Payment can reach their family and friends back home in as little as one minute. Eligible users of AlipayHK will only need to take three simple steps on their e-wallet before making quick transfers to the designated Indonesian institutions. They can also click "remittance history" to check progress anytime.
The Filipino community represents the largest ethnic minority in Hong Kong. Most of them work in the city as domestic helpers. The demand for sending cash home is therefore huge. AlipayHK launched the service of remittance to the Philippines in 2018. In the over four years since, it has grown popular with the Filipino community with its convenience, efficiency, and minimal cost. In any given month, the service is used by more than half of the Filipinos in Hong Kong, with an average of eight remittances made per person. It is estimated that up to HKD10 million on the basis of service charge could have been saved among the Filipino users in the city each year, provided all remittances are made to Gcash, a key e-wallet in the Philippines. That goes a long way to relieve the financial burden on the community.
Venetia Lee, General Manager of Ant Group Greater China International Business said, "AlipayHK is committed to meeting various needs of Hong Kong residents and hopes to provide technology-based inclusive financial services for everyone in the city. In the past few years, we have brought remittance service to the Filipino community, held classes jointly with neighbourhood groups to help senior citizens use their mobile phones for payment, and offered exclusive benefits to university students to ease their burden."
"The launch of Indonesia remittance today signifies a step forward in building our ecosystem of inclusive finance. Together with remittance to Philippines already in place , AlipayHK's extended remittance service to Indonesia can now serve more than half of the expatriates in Hong Kong, helping more people of ethnic minorities to integrate into the city," she added.