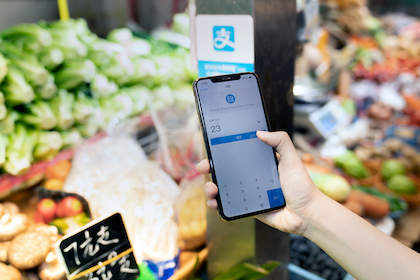 Grasp this opportunity to prepare for the economic recovery
AlipayHK allows you to collect payments with flexible methods. It supports multiple payment collection methods such as integrating AlipayHK with the physical store's existing payment collection system and providing "merchant code" for payment collection. Besides, AlipayHK collaborates with different merchants and organizations to distribute coupons to boost sales. Regardless of start-ups, small shops, upstairs shops or online shops, AlipayHK helps you to connect up to 2.7 million AlipayHK users. Seize the chance to enhance your business competitiveness, empower you to adopt business transformation and discover infinite possibilities in this adversity.
Apply Now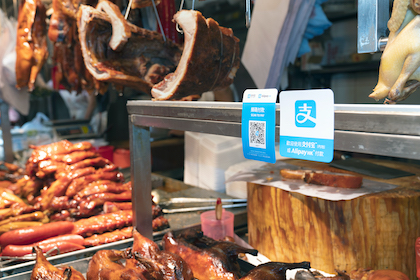 No installation is required and for immediate use
AlipayHK is ready to launch "merchant code" for SME, in which the payment collection is independent to the existing cash registers or point-of-sale (POS) system. You can simply paste the merchant code stickers in the store without any installation and additional space for the machine. You can collect payment instantly upon successful application and your businesses are able to reach a large number of customer base with AlipayHK and Alipay users. The application is fast and easy and transaction would be settled on T+1. This simple interface allows you to check your business performance and manage the multiple branches in real time with a clear overview of every transaction.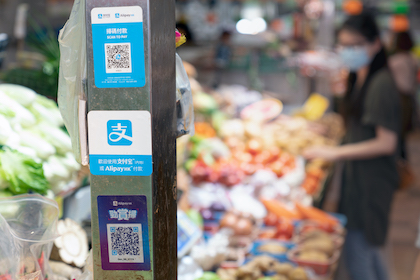 Preferential transaction fees enabling merchants to enhance competitiveness
For start-ups and regional small shops, cost is very crucial as every dollar counts. AlipayHK provides preferential transaction fee which can alleviate the operation burden. The transaction fee varies according to the different service requirements. The physical store transaction fee can be as low as 0%, while online transaction fee depends on the required service, helping SMEs to improve their market competitiveness and adopt to transformation at a low cost.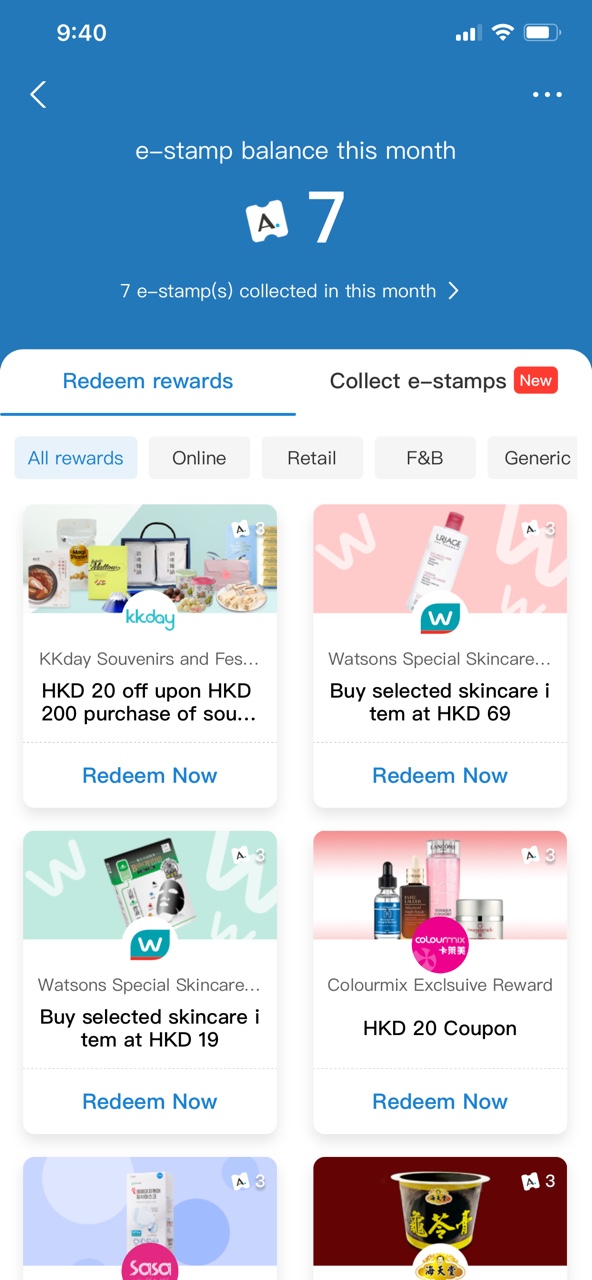 Integrated promotional activities
AlipayHK cooperates with different merchants to launch monthly e-stamps and "Quick Reward Code" promotional campaigns, helping merchants to expand new customer base, promote products and discover infinite possibilities via exclusive rewards and promotions.
Learn More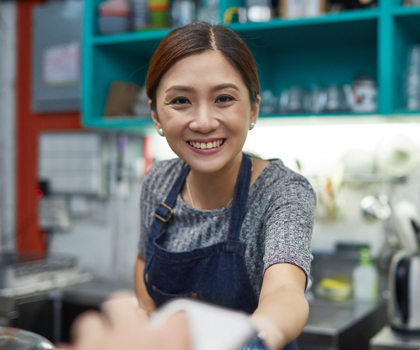 Apply merchant services now
Regardless of start-ups, small shops, upstairs shops or online shops, AlipayHK offers you tailored payment settlement solution and provides your consumers one more payment option. Grasp this opportunity for the business transformation, apply merchant services for more infinite possibilities!
Apply now