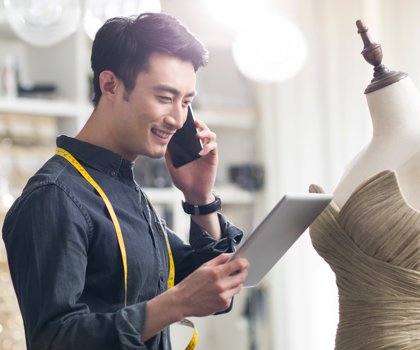 Open up AlipayHK as your online payment option now!
Opening up AlipayHK as an online payment tool on your website or application can enable you to receive payments from users who have claimed their vouchers through AlipayHK. Additionally, payment can also cover funds from Alipay's mainland wallet. This allows you to reach more potential customers and increase your business more easily.
Why choose AlipayHK as a payment option?

A vast user base
Over 3.3 million active AlipayHK users, 1.5 million Consumption Voucher registrants, and coverage of Alipay e-wallet users in both Mainland China and Hong Kong.

Linking to multiple platforms
AlipayHK's online payment channel can be directly opened and connected to multiple platforms, with a convenient and fast docking process.

Convenient payment process
The merchant's online payment page is easy to operate, and payment data can be obtained in real-time.

AlipayHK's security and ease of use also allow you to manage and receive payments more easily and securely. New merchants who activated AlipayHK payment services can obtain merchant rebates* from designated platforms or selected partners.
*Merchants must register and apply for an online payment account with designated payment providers on the specified platform to be eligible for the rebate.
Make it easier for your customers to pay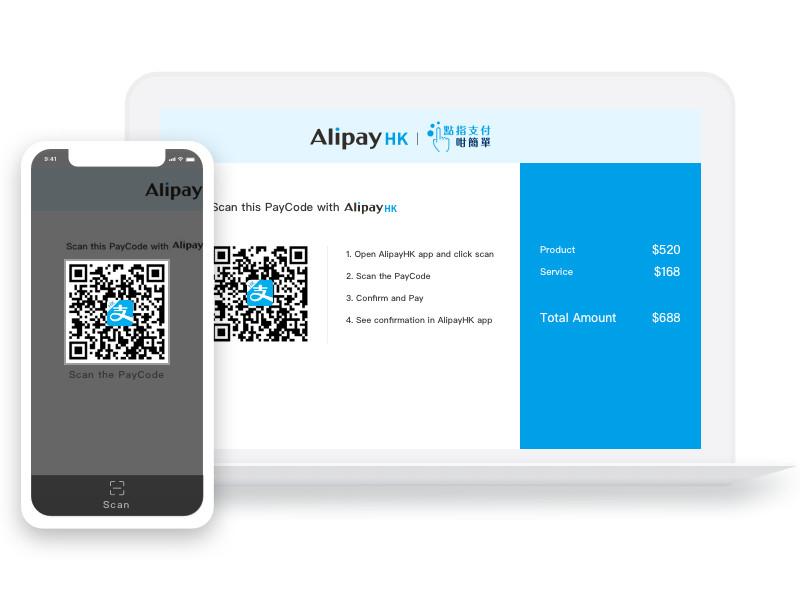 Checkout with AlipayHK for desktop
Open AlipayHK app and click scan
Scan PayCode and pay with AlipayHK
See confirmation on the site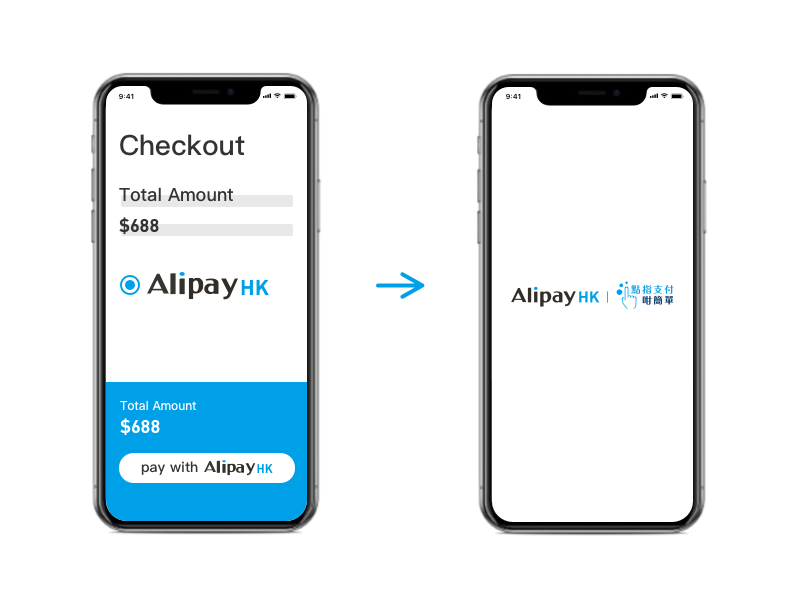 Checkout with AlipayHK in app
Select AlipayHK as payment option
Switched from app to AlipayHK to confirm payment
Get confirmation on AlipayHK app
Major online platforms such as HKTVmall, Yoho, and Ztore have already integrated AlipayHK as a payment option. Using AlipayHK as a payment option can make it easier for your customers to pay. AlipayHK's payment system uses advanced encryption technology to protect your transactions, and the payment process is also straightforward, allowing you to manage your business more easily.
Apply Now!