Give to charity without donating money
"Sponsor George Go!" aims to promote animals protection. Users are not required to donate any money as long as they complete simple missions and work with other users to collect designated amount of hearts. AlipayHK will donate regular living expenses to dogs.
Download Now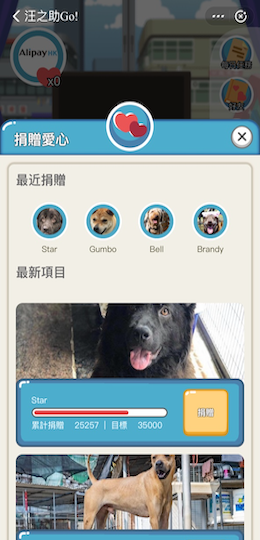 Donate to local animal protection organizations
In cooperation with Society for Abandoned Animals and Hong Kong Dog Rescue, virtual hearts have been converted to the actual donations of dogs next month including living expenses, food, medicine and medical expense. This brings meaning and possibility to daily spending.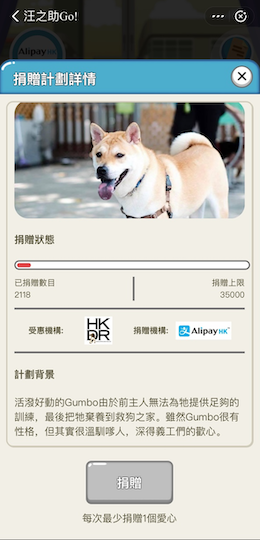 Dog Stories
A large number of dogs are abandoned in Hong Kong every year. Their lives and health are not protected, some dogs have even suffered various degrees of abuse. Each dog has its own story behind. Please spend some time to read them carefully and choose the dog to support.