Forget Password
Two types of passwords are required for AlipayHK account registration including login password and payment password. When you forget either one of password, the reset procedure is different.
Login password is for logging into your AlipayHK account. It consists of 8-20 characters, including upper and lower case letters, numbers and symbols with at least two combinations.
Payment password is for making payments, transfers and any changes to your funds and any changes to your account information etc. The importance is equivalent to that of a credit card security code, which consists of 6 digits.
What to do if I forget password
Forget Login Password
Tap "Forget password?" at login in page
then enter required information such as SMS verification code or payment password etc
Forget Payment Password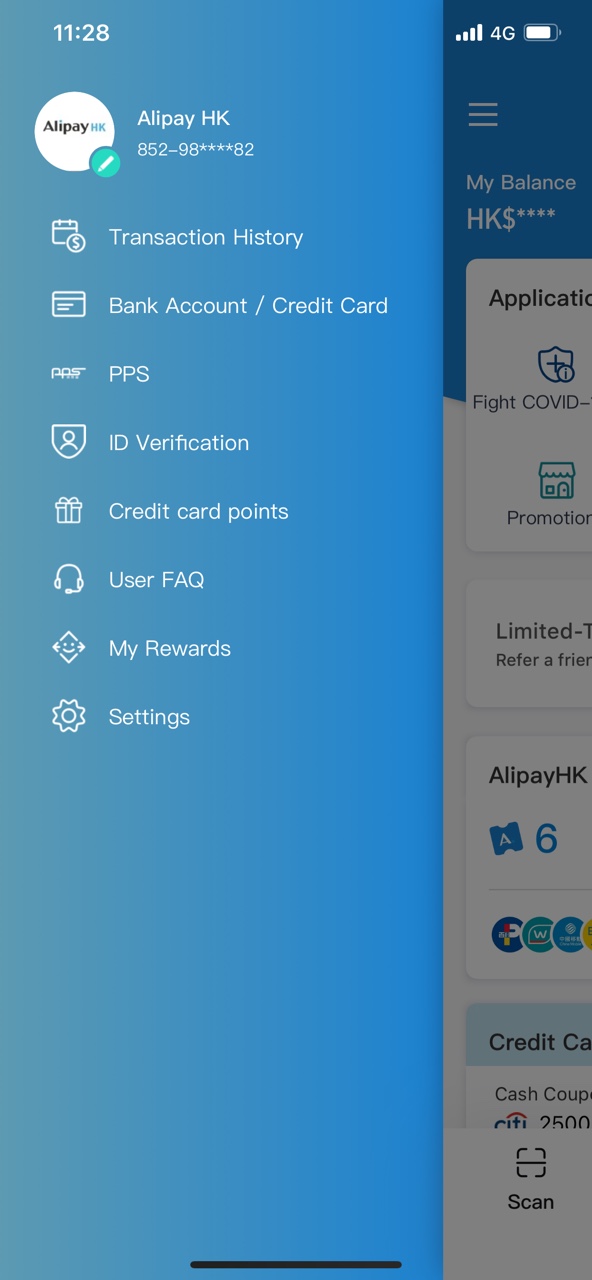 Login in account: Tap the menu button at the upper left corner of AlipayHK App, then tap "Settings", tap "Account Security", tap "Password", tap "Reset Payment Password / Reset Login Password" and enter required information.
Unable to login into account: As the importance of the payment password is the same as the security code of a credit card, if you are unable to login into account, you must call our Customer Service Hotline and provide some of your account details before resetting your password.
If you are asked to enter your payment password when registering for an account, the mobile number you have chosen may be a recycled mobile number of which the former user registered the AlipayHK account. For account security purpose, the same mobile number cannot be used to set up another new account until the existing account is de-registered.
Enquiry
To contact us, please click here. You can also contact us at +852 2245 3201 (English Channel: Mon – Sun, 9:00am – 6:00pm)